Sector 9 Lookout 42" Bamboo Longboard Skate Deck
Item # 199711
Good board for cruising around with friends

(Posted on 4/2/14)

this deck handles!

(Posted on 3/28/14)

cool

(Posted on 3/28/14)

beautiful

(Posted on 3/28/14)

I got this longboard about a year and a half ago and it still works and looks like new. I ride a lot and this board helps me do so with ease. The bamboo gives the board a great structure. I love this board and would recommend it to anyone and everyone.

(Posted on 3/28/14)

First longboard in my life! It has withstood many crashes.

(Posted on 3/28/14)

Dope little deck/board! Good for carve propulsion, good for little skids and slides, has nice concave in the right places. The only problem I had was just stuff you need to get used to, like the length, speedbumps, just little stuff. Good board, great bounce, surf/short board feel

(Posted on 3/15/14)

Great deck!

(Posted on 6/7/13)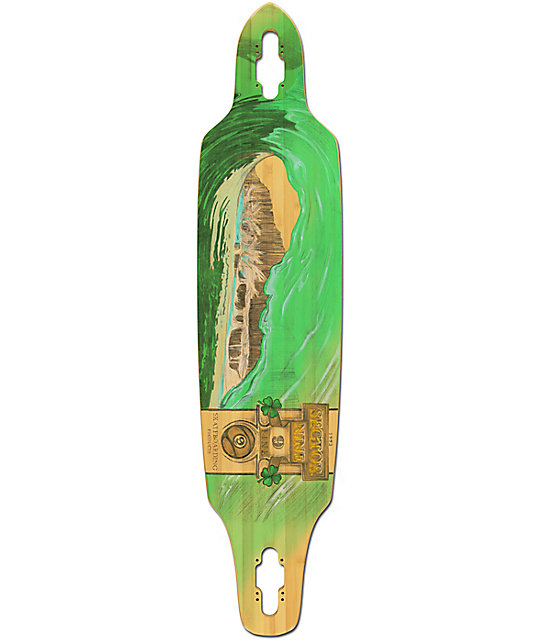 Description
Shred the streets no matter where you roll with the Sector 9 Lookout longboard deck made from 5 layers of bamboo.
More Details

Sector 9 Lookout longboard deck.
5-ply bamboo construction.
Recycled glass grip applied to board (Don't worry, it's safe for feet).
Double concave.
Drop down construction.
Custom Sector 9 surf barrel graphic.
Great for cruising, sliding, slalom and getting around town.
Length: 42".
Width: 9.6".
Wheelbase: 31.5".
Made in the USA.
Cannot ship to Mexico.
Note: Colors and graphics may vary slightly from image.