Blind Graffiti 8" Skateboard Deck
Item # 206807
Loved this board, lots of pop and concave

(Posted on 3/28/14)

Just got this deck yestarday I cant wait to skate it.. Looks and feels soo solid

(Posted on 3/28/14)

got this board once as my first blind board and it lasted me a month and a half of hard skating street and park. kinda started to chip and razor tail but kept pretty good pop. one day worming up a kickflip down a ledge landing wrong snaped out of no where. But still pretty good board.

(Posted on 3/28/14)

great board, definitely buying another one.

(Posted on 3/28/14)

board is awesome

(Posted on 3/28/14)

has anybody skated this deck hard enough to really know if its durable and wont break on me the first cupple of weeks?

(Posted on 6/9/13)

i like the graphic on this board. but for some reason this deck is kinda thight.

(Posted on 6/8/13)

I really like this deck a lot manuals for some reason just lock in really well and the pop is solid! I'm still skating it right now. So far pretty satisfied I've skated street and parks with this deck and both are great. At the park I find that I could really skate the transitions and its a blast in the bowl! So one again a AWSOME board defiantly go pick yourself up a blind!

(Posted on 6/8/13)

I'm planning on buying this deck for my birthday skateboard complete!!

(Posted on 6/7/13)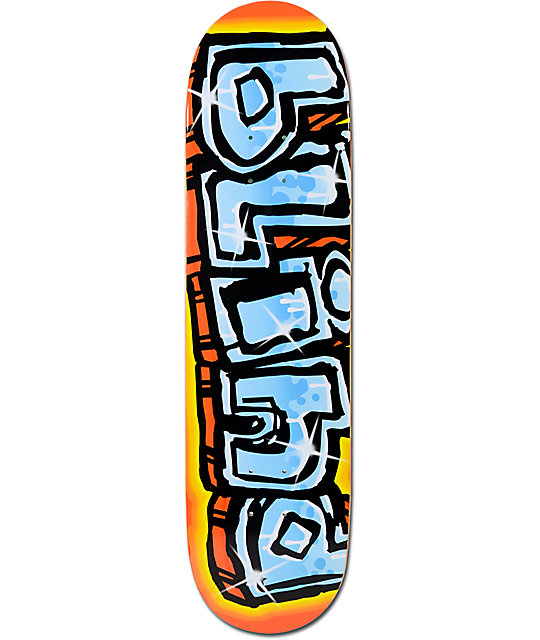 Description
The Blind Graffiti 8" skateboard deck features an original "Blind" graffiti graphic, a slight concave shape that is great for shredding the streets or parks and a 7-ply rock hard Canadian maple construction that was built extra tough.
More Details

Blind Rasta Flag 8" skateboard deck.
Custom OG "Blind" graffiti graphic.
Note: Grip tape not applied to deck.
7-ply rock hard maple construction.
Width: 8".
Length: 32".
Wheelbase: 14".
Imported.
Cannot ship to Mexico.
Note: Colors and graphics may vary slightly from image.