Sector 9 Peru 44" Bamboo Longboard Deck
Item # 209465
Smooth

(Posted on 3/28/14)

nice feel good for sliding

(Posted on 3/28/14)

smooth and nice

(Posted on 3/28/14)

works great and is flexible/sturdy

(Posted on 3/28/14)

love this

(Posted on 3/28/14)

This is legit!

(Posted on 3/28/14)

Great looking board! Really nice colors.

(Posted on 3/28/14)

dope

(Posted on 3/28/14)

I love this board! rides and looks amazing.

(Posted on 3/28/14)

prone to wheel bite dude

(Posted on 3/28/14)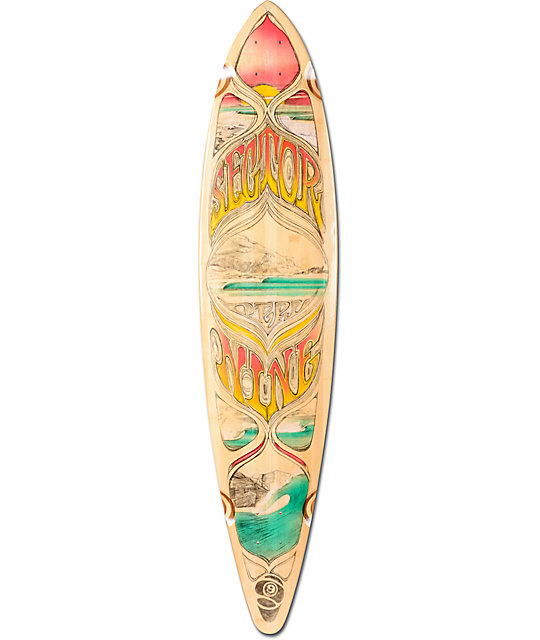 Description
If your in need of a new longboard deck and want an elite hill bomber then look no further than the Sector 9 Peru 44" Longboard Deck.
More Details

Sector 9 Peru 44" Bamboo Longboard Deck.
Custom Sector 9 Peru graphic.
5-ply vertically laminated Bamboo construction.
Camber mold kick tail.
Medium concave.
Width: 9.75".
Length: 44".
Wheelbase: 30.5".
Clear Sector 9 grip tape applied.
Made in the USA.
Cannot ship to Mexico.
Note: Colors and graphics may vary slightly from image.