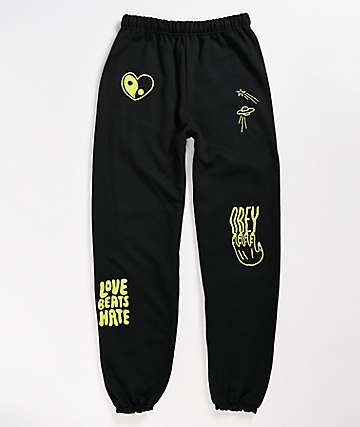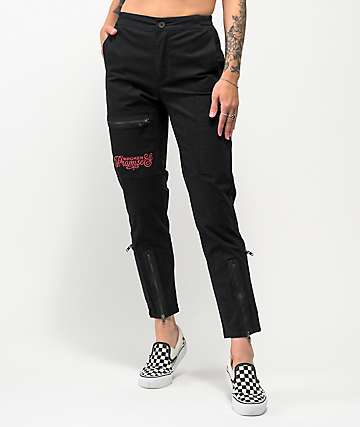 Obey
From the mind of artist and activist Shepard Fairy comes Obey. Once an underground graffiti artist, Shepard Fairy created the urban-inspired brand for both men and women. It's known for tactfully combining street graffiti, activism, skateboarding, pop culture, and fashion.
Most recognized for its one-of-a-kind art, Obey is always producing high-quality and unique graphic prints and graffiti stencil designs. They are notorious for incorporating these graphic prints onto classic clothing items giving them a modern edgy twist. Hoodies, tee shirts, jeans, and jackets are all transformed into unique pieces of streetwear through Obey's exceptional ability to breathe life into even the most basic of clothing.
Most ominous and recognizable is the Andre the giant logo. The Andre the giant face logo, along with Obey Propaganda and Obey Posse slogans, are key elements in their graphics and branding.
Famous for their artistic interpretations of recent events, pop culture puns, and political satires, Obey clothing not only looks great but makes a statement as well. Infused with inventive and sensational graphic prints, their baseball tees, pullover sweatshirts, and snapback hats embody a hidden world of underground culture and urban art.
The company has also been extremely successful in its efforts to contribute to various charities. The Obey Awareness program has contributed to the Surf Rider Foundation, the Feeding America charity and sends relief to our friends affected by natural disasters over seas in Haiti.