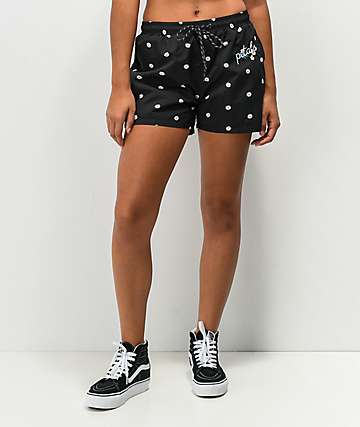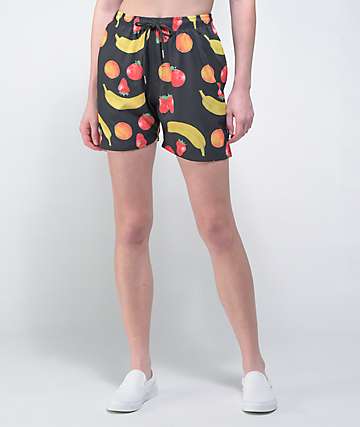 Women's Board Shorts
Update your swimwear collection with a stylish look that has no shortage of comfort and step into a new pair of board shorts. Often called boardies, swim shorts or surf shorts, boardshorts were originally designed with longer outseams and a lightweight lycra material. Board shorts were originally popularized by surfers because the long cuts help protected their legs from rashes caused by salt, sand and surf board wax, while the lightweight constructions made it so they didn't get bogged down by water. Women's board shorts often feature shorter cuts similar to that of short shorts, but can also be found with the longer leg for the ladies who want the classic board short look.
The lightweight design and fast-drying materials make board shorts ideal for surfing, swimming or just being active in or out of the water. Check out our collection of board shorts for women in a variety of styles, fits and colors from some of your favorite brands. Solid color board shorts are super easy to style and look great with a bikini and sandals, while vibrant prints and patterns like tribal or crochet make for a look that really stands out. No matter your personal style, board shorts are both stylish and incredibly comfortable making them a must-have for any girl.